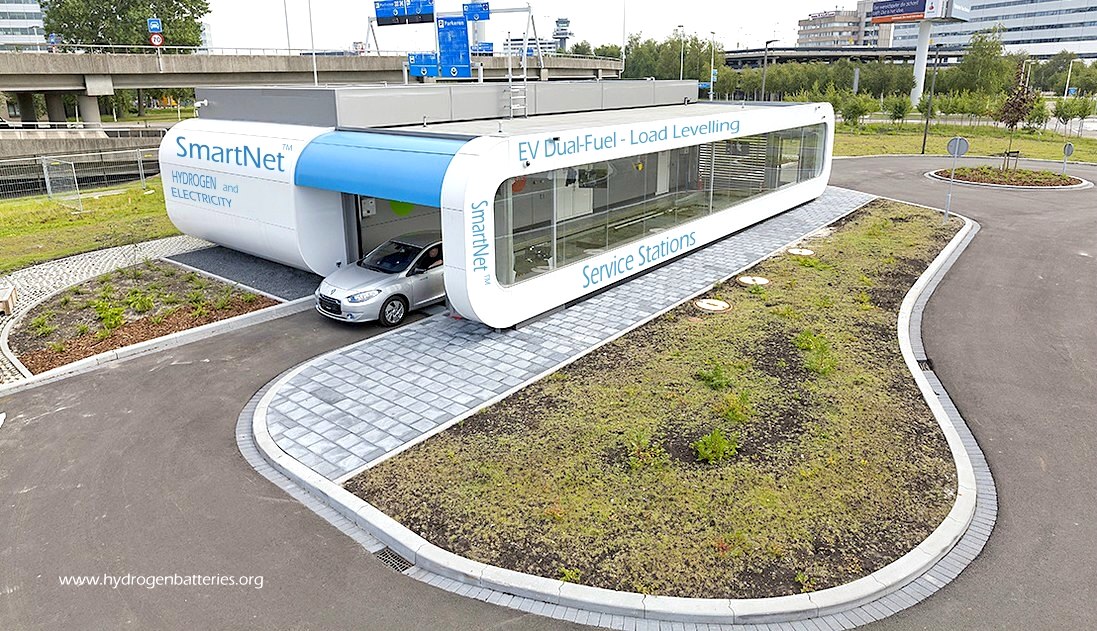 SMARTER SERVICING - Automatic cars, need automatic refueling. The SmartNet™ system offers driverless cars fully automated recharging of batteries and refueling of hydrogen, using Universal Smart Batteries.
The Society of Motor Manufacturers and Traders (SMMT) believes that 3,900 road deaths can be prevented, with driverless car technology helping to prevent 47,000 serious collisions by 2030.

Eliminating those accidents alone could save more than £2 billion, although the SMMT notes there's an even bigger financial prize up for grabs. If the UK can lead the way in this lucrative market, the SMMT predicts 420,000 new jobs will be created and the economy will benefit to the tune of £62 billion.

Mike Hawes, the SMMT's chief executive, is quoted as saying: "A transport revolution stands before us as we shift to connected and autonomous vehicles. These technologies are no longer solely in the realm of science fiction. Their adoption represents arguably the greatest change to how we travel since the invention of the motor car."

And: "Some people see automotive as yesterday's economy, but we don't agree. We're on the precipice of something more exciting and exhilarating than ever before – and the UK is ready for the journey."

SMMT says the UK can beat rivals such as America, Japan and Germany in the race to embrace driverless technology, thanks to favourable infrastructure, regulation and market conditions.

It believes four key areas need to be addressed for the UK to cash in on this opportunity. These are:

- New road traffic laws

- Improving 4G mobile phone coverage on the A and B road network

- Encouraging local authorities to work with the industry

- Working towards international standards

The driverless car revolution could hail huge savings for the NHS, too. The latest Department for Transport data shows £1.8 billion was spent on medical and ambulance costs in dealing with road accidents in 2018. The ambulances could also be self-driving.

Although the majority of accidents are caused by human error, the general public are not fully convinced of the safety credentials of driverless cars.
Research from Thales, a technology company, found that more than half of people in the UK (57%) would not feel safe traveling in a driverless car.

It also discovered that:

- Nearly a quarter of the public feel apprehensive about driverless cars (23%)

- A fifth are fearful (20%)

- Only about one in eight people are excited or optimistic for the technology (12%)

- Just 16% of people would feel safe in one.

Aside from general safety concerns, people are worried about problems with connectivity and cyber attacks.

Dr Alvin Wilby, vice president for research, innovation and technology at Thales UK, is quoted as saying: "For the Government's 2021 vision to become a reality, autonomous cars must not only be safe, but also be perceived as safe by the public."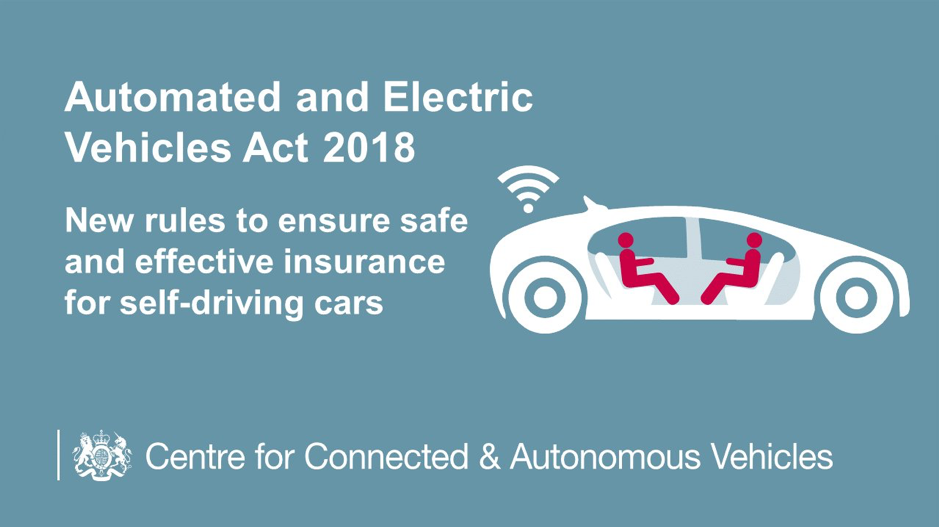 THE AUTOMATED and ELECTRIC VEHICLES ACT 2018

The A&EV Act 2018 in the UK, makes provision for the insurance of self driving cars.
Each time that you drive a car, you are making a bet. The bet is that you will not get hit by other cars and nor will you strike other cars (along with averting hitting pedestrians, lampposts, etc.). What's on the line is your life, the life of your passengers, and the lives of those other nearby drivers, their passengers, and any pedestrians in the vicinity of your car.

At some point, for most of us, the cognitive acumen needed to safely drive a car will likely wane. Likewise, the eye-to-hand coordination will potentially fade too. We all must face the potential reality that we might eventually reach a point in life that driving a car is no longer a suitable task to be performed.

THIS IS REFERRED TO AS RETIRING YOUR KEYS

If you have a loved one that has reached a point that it is time to have them retire their keys, the realization of this circumstance can be a tough pill to swallow. We all grow up with the notion that driving a car is a sign of being independent, being able to choose your own destiny, altogether coming and going as you please.

Traditionally, young adults have dreamed of the day that they can finally drive a car. This is a signal of maturity and more so a chance to showcase their freedom. It is nearly unimaginable that someday you would need to hand over your keys and no longer be a car driver.

You can add into the mix that many people simply enjoy the act of driving. They don't need to be driving anywhere in particular. There is a visceral and joyful feeling that comes from steering a car and making it go from here to there. By retiring your keys, you are presumably giving up that act of enjoyment.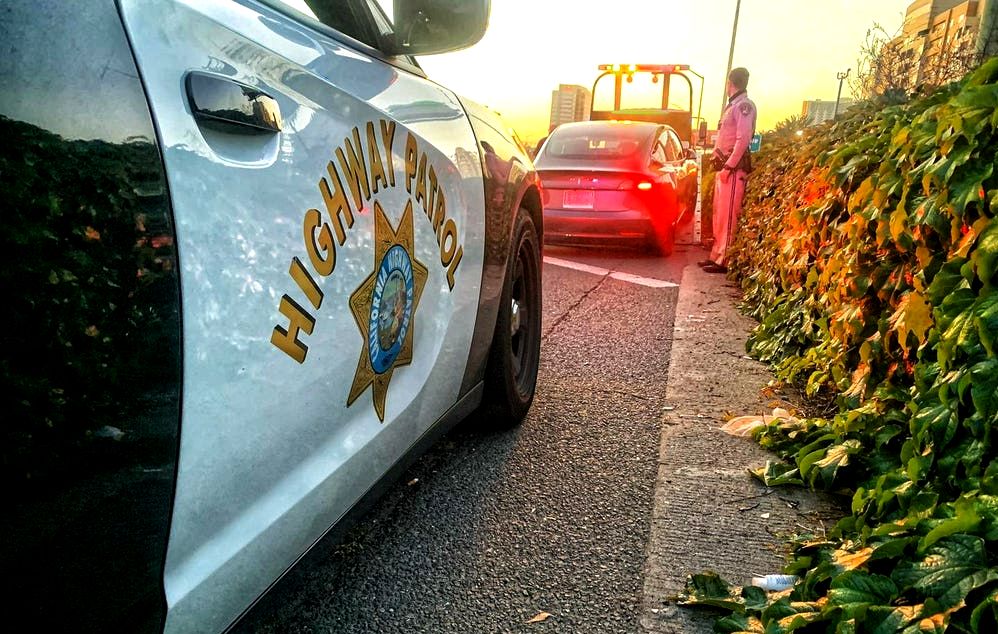 NOT SO SMART - The California Highway Patrol said it had arrested Param Sharma for reckless driving and disobeying a peace officer. The arrest came after videos circulated online of Sharma riding down the highway in the back seat. He had been cited for the same offense in April 2021, police said.

Sharma told KTVU he bought a Tesla with the Full Self-Driving package but seemed overly confident in the feature's abilities. The $10,000 advanced driver-assistance system — a step up from the standard Autopilot feature — enables a car to automatically change lanes, navigate highway on-ramps and exits, and recognize stop signs and traffic lights.
UNDERSTANDING THE SELF-DRIVING LEVELS OF CARS

As a clarification, true self-driving cars are ones that the AI drives the car entirely on its own and there isn't any human assistance during the driving task.

These driverless vehicles are considered Level 4 and Level 5 (see my explanation at this link here), while a car that requires a human driver to co-share the driving effort is usually considered at Level 2 or Level 3. The cars that co-share the driving task are described as being semi-autonomous, and typically contain a variety of automated add-on's that are referred to as ADAS (Advanced Driver-Assistance Systems).

There is not yet a true self-driving car at Level 5, which we don't yet even know if this will be possible to achieve, and/or how long it will take to get there.

For Level 4 and Level 5 true self-driving vehicles, there won't be a human driver involved in the driving task. All occupants will be passengers. The AI is doing the driving. It's the same for boats, the plan is to have autonomous ships delivering our goods from far off lands and operating cruise liners. The technical problems to overcome are similar.


STOP PETROL & DIESEL SALES - 2030 TARGET
We have relied on petrol (gasoline) and diesel vehicles to now, but they have proved damaging to the environment and human health, in part causing global warming and lung cancer, making cities potentially unsafe. Autonomous vehicles will benefit from EVs being more popular, as they make better unmanned platforms.
The Cleaner Ocean Foundation aims to help provide a less polluted world for future generations, by decarbonizing land transport, so helping Governments to reach their sustainability development goals (SDGs).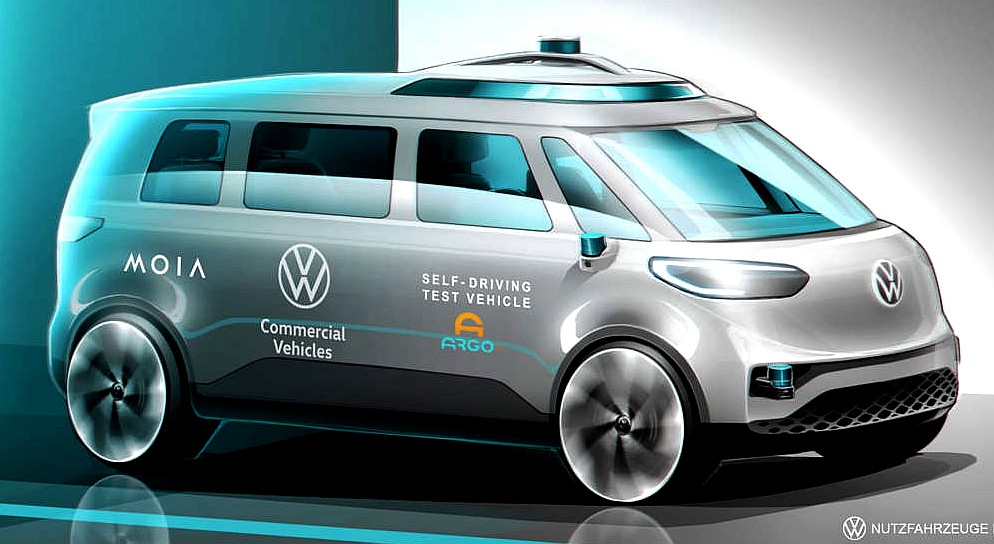 #It's a whole new world, for drivers and vehicle makers, with driver and emission less electric vehicles taking you to your destination, potentially safer than if you were driving yourself. But, without automated service stations to keep them on the move. Whoops, cart before the horse again!
Volkswagen is planning to bring to market by 2025 a version of its upcoming microbus, a retro-styled electric van, with the ability to drive itself in certain circumstances, the automaker announced in May 2021.

VW is developing the vehicle with Argo AI, a Pittsburgh-based autonomous vehicle start-up backed by the German automaker and Ford Motor. Testing of the ID.Buzz vans to transport people and goods is expected to begin this summer in Munich, according to the companies.

"Our aim with the self-driving version of the ID.Buzz is to facilitate commercial deployment of transport and delivery services starting in 2025," Christian Senger, head of autonomous driving at VW's van unit, said in a press release.
Please use our A-Z INDEX to navigate this site or see HOME
This website is provided on a free basis to promote zero emission transport in Europe and Internationally. Copyright © Climate Change Trust & Universal Smart Batteries 2021. Solar Studios, BN271RF, United Kingdom. The name SmartNet™ is a trade mark for dual fuel service stations.